Old Bank Antiques is proud to showcase a broad selection of small antiques, jewellery and collectables from a variety of dealers.
Located in the former HSBC bank in Royal Wootton Bassett, we are situated within the heart of the town, minutes away from the M4, J16.
---
Celebrity antiques dealer David Harper is dropping in to meet customers and fans at Old Bank Antiques in Royal Wootton Bassett on February 11th.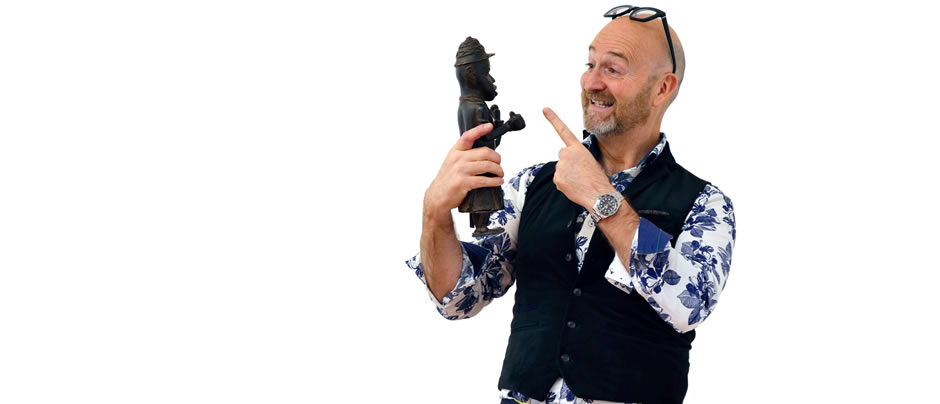 David, who is a well-known face on television programmes including Bargain Hunt, Antiques Road Trip and Flog It!, is currently touring the UK with his one man show Unexpected Tales!
On Tuesday February 11, before his show at the Arts Centre in Swindon, he'll be spending the afternoon carrying out off-the-cuff valuations at Old Bank Antiques on the High Street in Royal Wootton Bassett. He came at the invitation of owner Jon White.
"I'm so pleased David said he would come along and meet people in Royal Wootton Bassett and the surrounding area. He will be offering to value their portable antiques and collectibles, whether they want to sell or just find out more information. I'll be there to support in the background if needed – as will other team members."
"I was delighted to be asked to visit Royal Wootton Bassett as well as Swindon," David said. "It's important in our sector to support anyone starting up a new business at a time when the High Street generally is struggling and I'm pleased to do my bit to support Jon while I'm in the area."
Businessman Jon opened his antiques centre last year in an historic Wiltshire building which used to be a hotel and then was a bank, at 143 High Street. The shop has been a labour of love for Jon and it means the building is now open for business after being closed for several years.
"Setting up this business has without doubt been the most stressful venture I've ever undertaken," Jon said. "However only three months in it's proving to be a delight. The town mayor Cllr Steve Watts has joined to help run the centre and we are now so pleased to see regulars coming in weekly to see what new delights are in the centre."
Anyone interested in having a valuation can meet David at Old Bank Antiques between 2pm and 4pm on Tuesday February 11.
---